Hello from Tasmania!
The world has become a very different place to what it was only a few weeks ago. We hope that wherever you may be in Australia or around the world, you and your loved ones are keeping safe and healthy!
With so much changing in the world around us we thought that you may like an update as to what is happening down here in Tasmania.
Like everyone at the moment, we are #stayinghome and #savinglives. But at the same time preparing for tourism to recover and bounce back stronger and we are looking forward to welcome all our lovely guests back to experience the beauty of our island state.
For the latest travel restrictions and Coronavirus Facts in Tasmania click here.
There have been some exciting new products popping up over the last few months that we are looking forward to incooperating into our tours.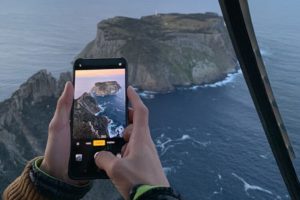 Explore the dramatic and diverse beauty of the island of Tasmania from the air.
We are happy to welcome Tasmanian Air Tours to the industry.
Tasmanian Air Tours offers helicopter experiences to some of Tasmania's best wineries, distillers, restaurants and secluded places and are ideal to be tailored to a privately guided tour with Premier Travel Tasmania.
And did you know that you can discover Tasmania by Air in Tasmania's only seaplane? Above & Beyond is operating since December 2018 at Hobart's iconic waterfront with their eight-seater de Havilland Beaver aircraft.
Introducing Hobart's latest CBD accommodation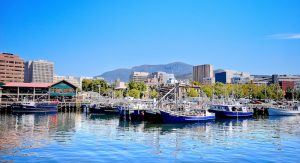 Due to open once travel restrictions have been lifted and we are all returning to some sort of normality, we are excited to have Crowne Plaza Hobart join us in Hobart. Located in the city centre, the contemporary hotel connects its visitors to the heart of Tasmania. Experience the guestrooms with mountain or harbour view featuring Tasmania's forestry history or unwind at THE DECK, the outdoor bar with stunning views overlooking Kunanyi / Mt Wellington.
Watch this space!
We are monitoring the COVID-19 situation closely and look forward to welcome travellers from interstate and overas again as soon as it is safe to do so and travel restrictions have been lifted by the authorities.
Until then, stay safe and healthy everyone!
Team Premier Travel Tasmania