About us
Since 1996, Premier Travel Tasmania aims to provide refined encounters with Tasmania's pristine natural environment, endemic wildlife, rich history and culinary delights. For you, this means you are travelling with a local operator who has the knowledge and expertise to make your stay in Tasmania the best experience possible.
During this time, Premier Travel Tasmania has achieved international recognition as Tasmania's premier travel specialist through excellent service, cultural awareness and responsible travel practices.
We carefully design your Tasmanian journey for the discerning traveller with creative programs that cover Tasmania's best travel destinations as well as many of the island's even lesser-known destinations. Our fully guided deluxe Tasmanian tours and tour packages offer you the highest level of interpretation. All departures are available in German, English, French, Spanish, Portuguese, Dutch, Japanese and Italian.
Our Tasmanian self-drive tour packages are suitable for independent travellers who do not want to miss the convenience of pre-booked hotels and activities. We offer a tailor-made approach with an on-site team assisting you during your stay here in Tasmania. The packages are available with or without a vehicle and are fully flexible.
If you intend to travel to Tasmania with your own car or coming from the mainland Australia, we are more than happy to book the Spirit of Tasmania ferry for you for the best rate available. Just ask our team!
The Premier Travel Tasmania Team
Our team consists of very experienced tourism professionals who identify with the southernmost Australian island state.
Here you can contact us.
Daniel Schoedler, Owner, Managing Director
Originally from Switzerland and immigrated to Tasmania in 2016 has more than 15 years of experience in the tourism industry. With a travel backpack of more than 50 countries, comprehensive knowledge of Tasmania, a great passion for nature, wildlife, wilderness, and night sky photography, he is the person to talk to when it comes to exploring Australia's southernmost state.
Direct contact: daniel.schoedler@premiertasmania.com or 03 6231 4214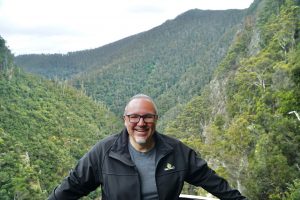 Sylvie Schoedler, Owner, Head of Finance
Daniel's wife immigrated to Tasmania in 2016 have a broad knowledge of Tasmania's nature, history, and all the remote and hidden places to explore. With more than 20 years of background in the finance industry, she is also responsible for all invoicing and accounting questions within the company.
Direct contact: finance@premiertasmania.com or 03 6231 4214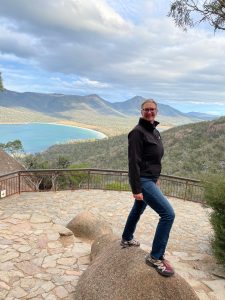 TBA – Reservations Manager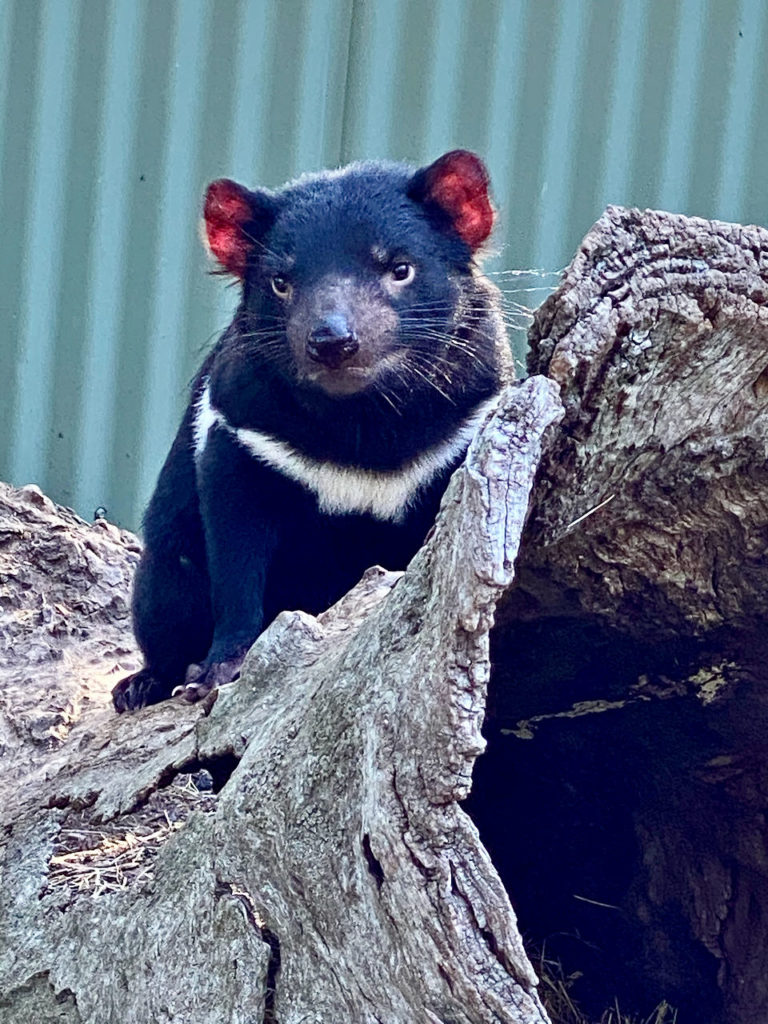 Introducing our experienced tour guides
Our experienced tour guides know Tasmania inside out and will go the extra mile for you. Bringing you our island with its rich offer of sights, an abundance of animals and plants – many of them endemic, excellent food and the history of when Tasmania was still known as a convict island as close as possible. To get the most out of your Tasmania visit, let our knowledgeable, experienced, and wonderful guides show you this island from their perspective. Sit back, relax and take memories for life back home.
Mr Geoff Curry
Australian Native Orchids are my passion, when I'm not guiding tour groups, my preferred pastime is spending time out in the forest looking for and photographing Tasmania's 200 + species of native orchids. On tour I like to share my knowledge of Tasmania's unique environment, plants and wildlife. My family started in tourism in 1926 and I am the third generation involved in the industry so tourism is in my blood and ensuring my guests get the best experience is in my DNA.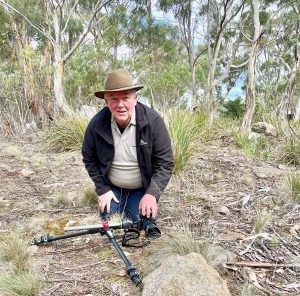 Mrs Karin Beaumont
Karin moved to Tasmania from South Australia in 1995 to fulfill her childhood dream of living and working in Antarctica. She voyaged to Antarctic nine times for her doctoral research and as Voyage leader, but Tasmania also captured her heart and became her permanent home.
Karin loves being in the outdoors: bushwalking, kayaking and sharing stories about Tasmania and its connections with Antarctica, from both a scientific and artistic perspective. The beauty she sees in nature also inspires the contemporary jewellery she designs and makes with the aim of promoting environmental awareness.For over eight years, Karin has guided with Premier Travel taking guests all over Tasmania sharing insights and camaraderie. With an eye for detail, a passion for natural history and indigenous culture, and a love of meeting new people, Karin says "it is a privilege for me to be able to combine my passions and share my experiences of these special places with those who travel to my island home"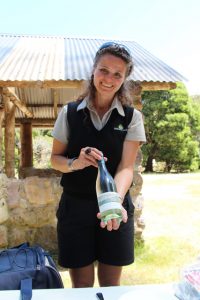 Mr Mark Dickenson
Mark was born in Hobart in 1958 and has spent most of his life in Tasmania. Initially living in Hobart, he moved North as his family took up dairy farming. He completed year 12 in Devonport and then pursued his studies at Tas Uni studying Physics including Astrophysics, and Mathematics. He then completed teacher training. He was a wilderness tour guide in the Cradle Mountain Lake St. Claire National park during his university holidays.
Teaching took him first to Queenstown in the West and then Burnie in the North-west. There he met his wife and their two children were born. They moved to Nubeena on the Tasman Peninsula for two years before settling in Hobart.
Mark has always enjoyed showing friends and family around his native state which led naturally to becoming a tour guide. Having lived in several parts of Tasmania with a growing interest in local history gives Mark authenticity. When not working he enjoys bushwalking, photography, gardening and trout fishing.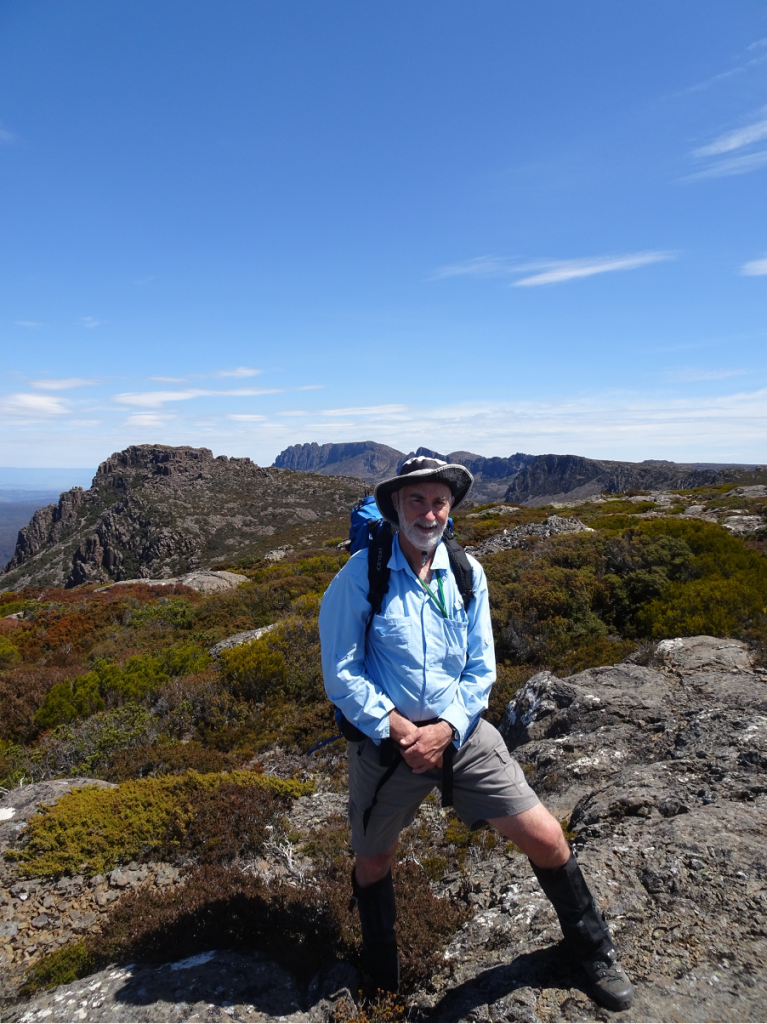 Mr Robert Banfield
Rob is born and bred in Tasmania has been guiding in his beloved state for the past 15 years. After a wonderful career that based him in three of the four regions of Tasmania, he divides his time between guiding, bushwalking, photography, building, driving ambulances and volunteering in some amazing National Parks. He has a love of meeting people, sharing stories and food , exploring every corner of the state, reading Tasmanian history, and expanding his knowledge of botany and zoology.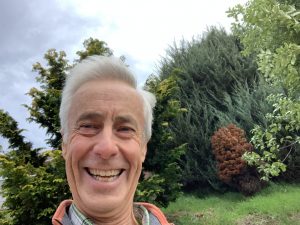 Ms Andrea Edwards
Andrea, originally from Germany, has been living in Tasmania for thirty years and is passionate about meeting new people from all different backgrounds and cultures. As both a tour guide and international student adviser she has shown countless visitors and overseas students around her beloved island state with infectious enthusiasm. She has also welcomed visitors from around the world at the 2000 Sydney Olympics, World Expo 88 in Brisbane, and numerous international trade fairs and exhibitions in Europe.
With her extensive knowledge, love of nature, caring attitude and sense of humour Andrea endeavours to make the visitor experience enjoyable, interesting and fun.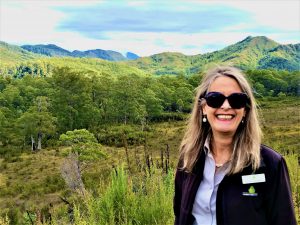 Mrs Elise Tardieu
Elise Tardieu is a highly experienced guide who combines a warm and enthusiastic personality with a passion and extensive knowledge about Tasmania. She provides guests, their companions and their families with a touring experience that is insightful, memorable and highly enjoyable.She has been a guide for Premier Travel Tasmania for sixteen years.
Elise is a well educated and discerning traveller who is a great communicator. She is originally from France. Elise studied in Britain and Canada before settling in Tasmania after being drawn to the unique charms of the island. She is a bi-lingual speaker of English and French, and she also speaks Italian. Her earlier career was as a secondary college and university teacher.
Elise has a genuine passion for Tasmania's natural beauty, ecology, history and culture, which she loves to share. In her spare time, she regularly hikes through Tasmania's many wild areas. Elise has extensive knowledge of the island's unique flora, fauna and colonial history.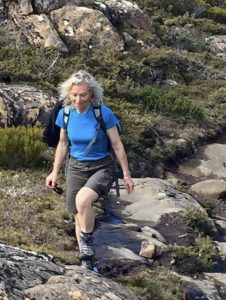 Premier Travel Tasmania Vehicles
Our vehicles are comfortably equipped and ensure a pleasant trip. We have a range of different vehicles to suit all travel styles and guest numbers. Safety is our priority, and all of our cars are carefully selected, serviced and accredited.